New Features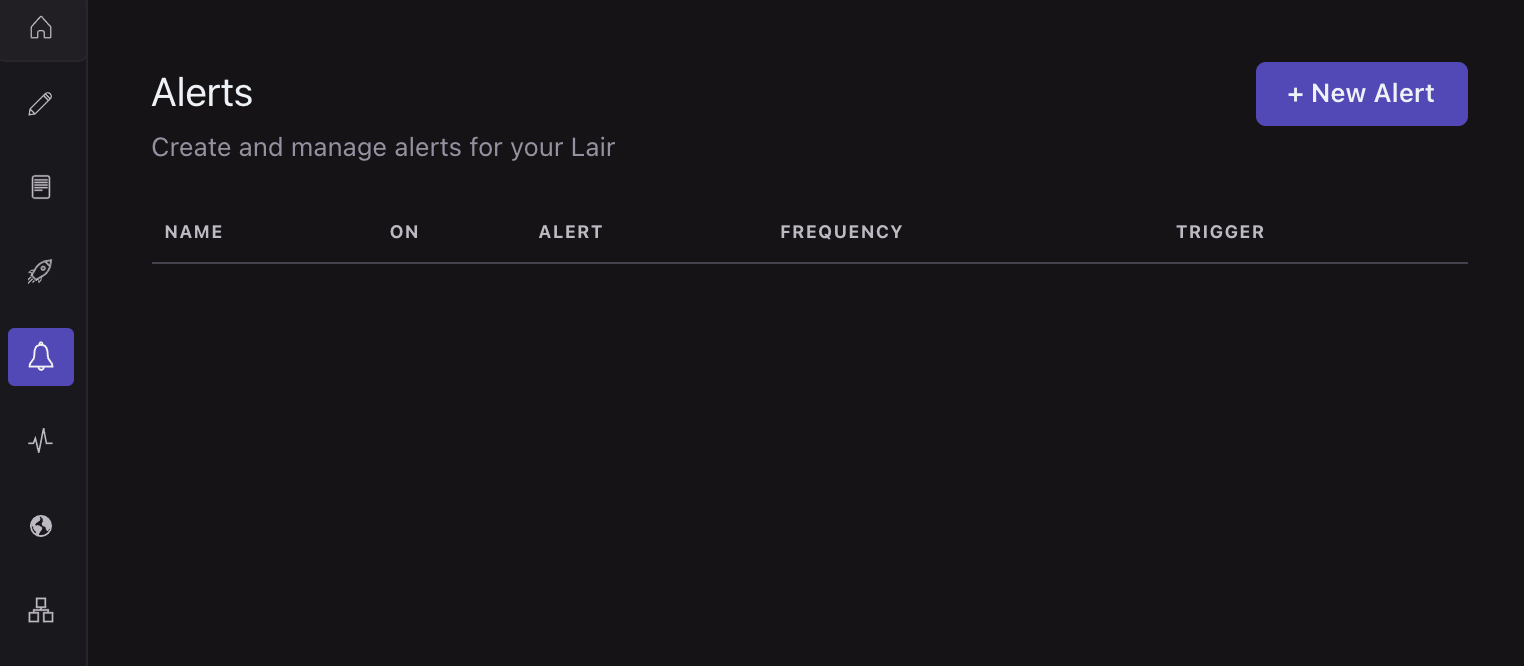 Alerts
Your Lairs can now be configured to generate email alerts for certain process conditions, such as process failure.
You can set a Lair alert for any of the following process conditions: Success, Fail, or Any. You can customize which members are alerted, the volume of alerts, and whether triggers within your Lair should generate the alerts.
See more context on the conditions and parameters for Alerts in our docs!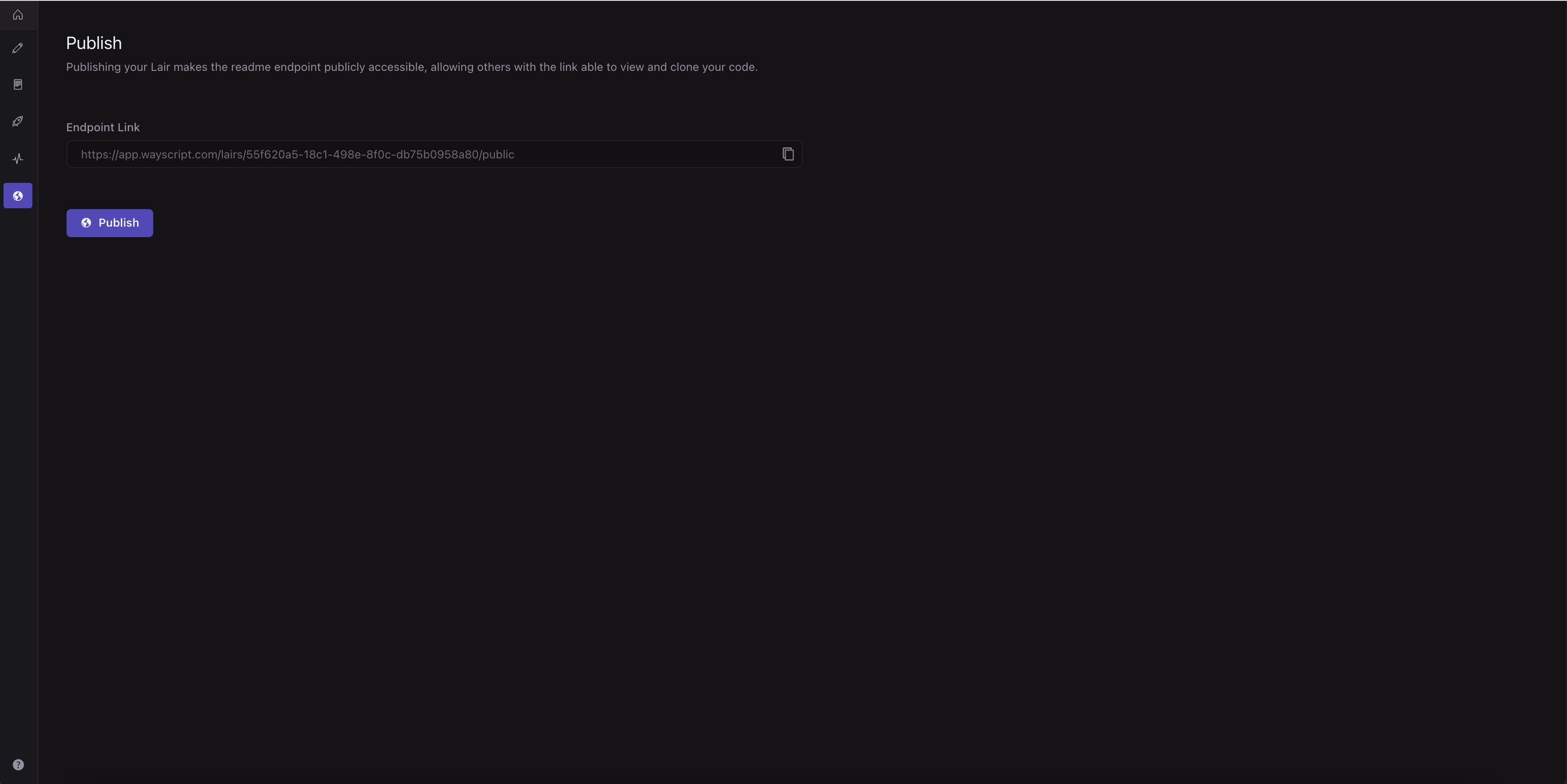 Publishing
You can now publish your Lairs to share them publicly with external audiences!
After publishing your Lair from the Publish tab on the toolbar, WayScript will generate a shareable link that can be shared with your audience. Other WayScript developers can navigate to the Lair's published link to view its README and clone the Lair to your workspace.
Check out our docs for more on Publishing!
Improvements
Improved the speed of Lair deletion
Improved the workspace management logic to set the Workspace Owner as the Lair Owner when the original owner leaves the workspace
Bug Fixes
Fixed an issue where re-deploying a Lair would not update timestamp of deployment in the "Deploy" tab
Fixed an intermittent issue where Lair production environment endpoints weren't showing in a new session after you deployed
Fixed an issue in .env and .secret keys where certain special characters were not supported
Fixed an issue where you were able to create two HTTP Triggers with the same endpoint
Fixed an intermittent issue that resulted in an empty Lair file system after cloning from a published Lair